PRINCIPAL'S CORNER
about 1 year ago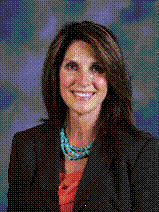 PRINCIPAL'S CORNER
Success for All
I consider it an honor and a privilege to serve the families of the Childersburg community as principal of Childersburg Middle School. Middle school is a special time and we are delighted to share in this unique period of growth in our students' lives. It is amazing to watch our children transition in from elementary school and then prepare to embark on a high school career at the end of eighth grade. It is our goal to ensure that each student develop into a mature, responsible young person who is prepared to face the future with confidence. Each student is a unique individual with special gifts and talents.
Our goal is to provide a rigorous education that is delivered in a way that will help our students understand how concepts can be applied across different subjects. Our outstanding teachers plan strategic lessons to make learning engaging while incorporating the 21st Century Skills that are necessary today in preparing students for the future.
We believe in every one of our students, and we are devoted to their success. The educational journey we begin today is focused on providing a solid academic program that reaches out to all children so that they can discover the true joy of learning.
Principal's Bio
30 Years Experience
Education:

1986 B.S. in Elementary Education; Auburn University

1990 Master Degree in Elementary Education; University of Montevallo

1994 Educational Specialist Degree in Educational Leadership; University of Montevallo

Educational Experience

1986-1992 Elementary Teacher; Fayetteville School

1992-1998 Resource Teacher/Administrative Assistant; Sycamore Elementary School

1998-2002 Assistant Principal; Fayetteville School

2002-2005 Principal; Lincoln Elementary School

2005-Present Principal; Childersburg Middle School
LIBRARY
about 1 month ago
Welcome to the Childersburg School Library!


Lori Bloodsworth
Childersburg Middle/High School Media Specialist
Office Phone: 256-315-5509
Email: lbloodsworth@tcboe.org
Visit Our WEEBLY pages for more library information! Go to: CMS WEEBLY
Exciting News Students and Parents!
We won a Dollar General Youth Literacy Grant and matching funds grant from Capstone Interactive.
New Capstone interactive books available for use!
Go to Capstone Library. The username is childersburg and password is school.
Accelerated Reading Enterprise is continuing this school year. Select: Accelerated Reader
to access to the entire library of AR quizzes.
Be aware the website has changed. Student usernames are now your state number you use
for global scholar.
KINDLE Fire HD6 models are here!!! Students may read in the Kindle area for twenty minute intervals.
We have hundreds of kid-friendly books, apps, and videos available through Kindle Free Time!
Infobase ebooks are available at: ebooks
Username: cms Password: tiger
The primary purpose of the school library media center is to ensure that students and staff are
effective users of ideas and information. To fulfill its purpose, the library media program must
function as an integral component within the school program.
Rules to live by in the media center:
No food, drinks, gum, or candy in the media center.
Treat the media center, books, fellow classmates, and the librarians with respect.
Must have a written pass to visit unless visiting with a whole group.
Must have a pass that designates "computer" to use the Internet or "AR" to take an AR

test
in the library.
Check/In-Check/Outs
Place your planner on the circulation desk when you enter. Show the media specialist or assistant
if you have a special computer pass. We can also check you out by name. Tell us your name when
you come to the counter; record your bar-code numbers in our check out log.
No more than two books out at any one time.
Reference books and magazines do not circulate. You may use them in the library.
Those owing ANY fine will not be allowed to check out books unless the fine is cleared.
Internet:
Internet research must be done for school educational purposes only. You may not play games,
check email, download anything to school computers, etc. You must have an Acceptable Use Policy
on file with the school before you may use the computers for Internet access. You may not insert
any flash drive, disk, or other device into the computers. You may email assignments to your teacher
or to the media specialist.
"If we encounter a man of great intellect, we should ask him what books he reads."
- Ralph Waldo Emerson