Jena Jones-Principal
over 2 years ago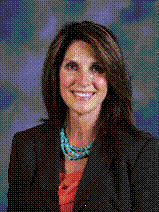 Email: jjones@tcboe.org
Success for All
I consider it an honor and a privilege to serve the families of the Childersburg community as principal of Childersburg Middle School. Middle school is a special time and we are delighted to share in this unique period of growth in our students' lives. It is amazing to watch our children transition in from elementary school and then prepare to embark on a high school career at the end of eighth grade. It is our goal to ensure that each student develop into a mature, responsible young person who is prepared to face the future with confidence. Each student is a unique individual with special gifts and talents.
Our goal is to provide a rigorous education that is delivered in a way that will help our students understand how concepts can be applied across different subjects. Our outstanding teachers plan strategic lessons to make learning engaging while incorporating the 21st Century Skills that are necessary today in preparing students for the future.
We believe in every one of our students, and we are devoted to their success. The educational journey we begin today is focused on providing a solid academic program that reaches out to all children so that they can discover the true joy of learning.
Principal's Bio
29 Years Experience
Education:

1986 B.S. in Elementary Education; Auburn University

1990 Master Degree in Elementary Education; University of Montevallo

1994 Educational Specialist Degree in Educational Leadership; University of Montevallo

Educational Experience

1986-1992 Elementary Teacher; Fayetteville School

1992-1998 Resource Teacher/Administrative Assistant; Sycamore Elementary School

1998-2002 Assistant Principal; Fayetteville School

2002-2005 Principal; Lincoln Elementary School

2005-Present Principal; Childersburg Middle School
Jason Jacks- Assistant Principal
5 months ago
Jason Jacks
Assistant Principal
Experience: B.B.Comer High School University of Montevallo B.S. History University of Montevallo M.ED. Secondary Education
Biography- My name is Jason Jacks. This is my seventh year teaching in Talladega County Schools. I am excited to be assistant principal at Childersburg Middle School this year. I am married to Jenna Jacks and we have a son named Atticus.